In recent years, self-inspections have started to transform the quality control industry. It's a change that most quality and sourcing executives would agree is long overdue.
Most companies have had to navigate the chaos of the COVID-19 pandemic using third-party inspection providers and pen-and-paper processes. Self-inspections, however, allow for unprecedented levels of transparency and visibility, dramatically lowering costs and allowing companies to detect defects in their earliest stages.
COVID was an honest testing ground for self-inspections. New technology allowed adopters to continue production as competitors ground to a halt, even when faced with the same lockdown restrictions.
The evolving trend in the industry is enabling self-inspections. Self-inspections can bring you improved quality, lower costs, and fewer inspection delays — and it's all thanks to a new breed of technology.
Self-inspections have proved to be a smart business strategy beyond the COVID-19 pandemic. These are some of their main benefits for manufacturers and suppliers:
The 10 benefits of self-inspections
1. Save costs.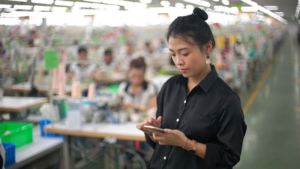 On average, each third-party inspection in Asia costs $240 man-day. Self-inspections cost significantly less — in a study comparing self-inspections versus traditional third-party inspections, the use of self-inspections was associated with a 221% ROI compared with a negative ROI for traditional inspections. Similarly, suppliers that switched fully to a digital self-inspection platform saw returns of 40%.
Less manual work, fewer Excel sheets, and auto-generated inspection reports increase efficiency while saving time and money.
2. Deliver consistent-quality goods to your buyers.
The use of digital tools to perform self-inspections allows you to view the performance data of all your factories. By quickly identifying which factories are underperforming, you know where to put resources to get them back up to quality standards. When you're consistent with the quality of your products, you build trust with your buyers and increase their level of satisfaction.
A digital platform also enables better data management and self-inspection analysis, both of which provide further visibility into problem areas. Digital and collaborative corrective and preventive actions (CAPA) drive real actions that improve quality with each production run. By fixing problems at the source, you're saving on expensive return cycles.
3. Improve awareness of product requirements.
When quality is managed internally via self-inspections, standards and requirements are much clearer to all parties involved in the production of goods. This keeps errors low and quality high, which is a key ingredient for lowering overall costs and keeping your buyers happy.
Pre-production meetings (PPMs) and CAPA are two valuable elements of this process — and with a digital solution, manufacturers can seamlessly connect all stages of production, from pre- to post-production activities, while monitoring quality at all stages.
4. Enhance trust and satisfaction with your buyers.
As a supplier, you want to use self-inspections to show your buyers you are reliable and can deliver the best quality products.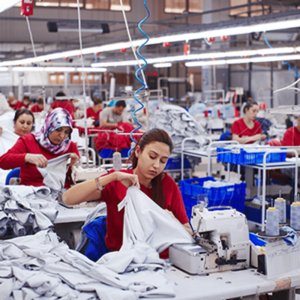 When you perform self-inspections with the right technology tools, you can share the results of those inspections with your buyers – showing them the state of quality of their products at every stage of production. This can increase trust and satisfaction since your buyers have visibility over your production processes. The best part is, you don't have to pay for a third party to do this.
When suppliers' self-inspections consistently align with results, both sides gain trust. With trust comes better cooperation and more fruitful partnerships.
5. Become more agile.
COVID-19 revealed the fragility of supply chains. Restricted mobility prevented third-party inspectors from entering factories, resulting in compromised product quality and lengthy shipping delays.
In the face of these major disruptions — which are increasingly likely in the future — only those who pivoted to self-inspection programs could continue production.
Building up your internal quality program with self-inspections allows you to more quickly respond to changes in the environment and gain visibility over key areas of your business at all times.
6. Foster a greater level of accountability.
When brands and retailers trust that suppliers are holding themselves accountable, a strategic relationship forms — one in which companies lower costs and suppliers profit.
Real-time monitoring allows all stakeholders to uphold this accountability across their supply chains by identifying problems, working with the correct responsible party, and fixing the core issue so they don't reoccur. This technology also lets you identify long-term trends that could lead to future challenges.
7. Achieve higher returns with your internal quality program.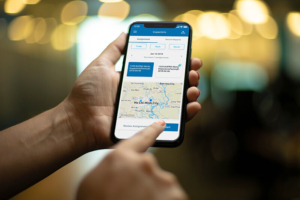 To avoid different inspection standards across your supply chain, you can institute standardized inspections processes. This helps global suppliers improve their operations and formalize/adhere to standard processes for maximum productivity.
When you standardize your inspection processes and perform self-inspections, you're also able to collect data about the quality of your products more often than if you only conducted third-party inspections, and you're able to objectively compare that data.
When using a digital platform, you can organize data and extract meaningful insights from it. This allows you to have better data you can use to drive real improvements, achieving higher returns from your quality investments.
8. Optimize your operational processes.
Centralize your quality activities by bringing all your quality team and factories onto the same digital platform. With this, you can communicate in real-time with factories, eliminating silos and allowing shared reports with no delays. Inspectors will also reduce their time per inspection with a user-friendly mobile app — that means no more manual report writing.
The results of this are significant savings across a company's revenue, including:
100% time savings on internal report generation
19% decrease in defective unit rate
80-90% time savings in corrective interventions
50% improvement in risk mitigation
9. Make more informed decisions.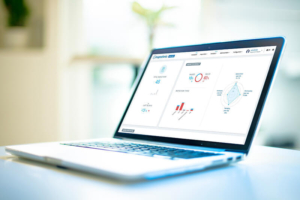 A digital platform automatically collects and analyzes information on quality, identifying trends and sharing insights that previously would have required a team of data analysts. This gives you a 360º view of your company's quality performance, no matter how complex your production network is.
This lets you base your decisions on data, identify gaps, calibrate performance using KPIs, and proactively manage your self-inspection program to fix problems before they occur.
10. Create a culture of empowerment and continuous improvement.
Build a culture of quality across your organization, creating the high standards of accountability, empowerment, and visibility needed to take your company to a higher level.
Conclusion
Implementing a self-inspection program is a faster and easier process than it might first appear.
It gives you the opportunity to improve processes that are central to your organization's revenue by:
Reducing your reliance on third-party inspections
Standardizing operations across your inspection teams
Aligning internal quality control personnel on what to look for.
No matter how quickly you adopt a digital quality platform, it is a process. However, the process is radically simple thanks to a user-friendly platform design that helps you onboard your own team as well as supplier teams in remote facilities.Collaborator
Collaborator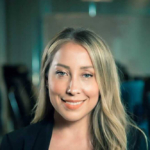 Daniela Ayllón
Senior Account Manager at Inspectorio
LinkedIn, Email