Written by Nam Phan
Quality teams need to ensure that inspectors across a company's supply chain report quality defects correctly. When quality managers don't have access to objective data and reports, it's harder to correct quality defects and support teams on the field to improve processes in the future.
The prevalence and impact of unreported defects
At times, individuals performing quality inspections will fail to report the defects they find. In garment manufacturing, the most common quality defects include:
Sewing defects

Sizing defects

Color defects

Garment defects
These are problems that shouldn't be overlooked, but for various reasons often are. One study on product defects measured quality issues at three checkpoints in the manufacture of apparel. By the finishing stage, "55% of defects were unreported defects on the first control point, indicating an ineffective inspection."
Such a high level of unreported defects affects brands and retailers in several ways:
Brands cannot improve because they don't have accurate data.
Mistakes are inevitable — however, the purpose of quality assurance is to close the loop on quality management. In order to do this, you need to know what's failing and why.
When unreported defects reach stores, the costs of returns and unsold merchandise are high.
Product returns are such a drain on companies' bottom line that they are commonly referred to as the "trillion-dollar problem." While returns can happen for many reasons, those due to quality issues are avoidable — provided you know where the defects are and why they've occurred.
Unreported defects can harm consumer sentiment and brand loyalty.
There are few more valuable, hard-won assets than consumer sentiment. In their paper Impact of Quality Inconsistency on Brand Loyalty, the authors conclude, "In [the] long term, creating brand loyalty is not possible if the product quality is not on the expected level."
The causes of unreported defects
Why do so many defects slip through the cracks in the garment industry? There are a number of reasons:
1. Unclear inspection guidelines
Brands and retailers must communicate inspection procedures and expectations clearly. When inspection workflows are not standardized or understandable, inspectors are more likely to make mistakes, often as a result of trying to complete the inspection in the way they think best.
At root of many problems is a lack of standardization in both reporting and defect classification. This prevents inspectors from knowing how to clearly communicate defects when finishing their reports, leading to unreported problems that brands and retailers won't know about.
2. Too many manual processes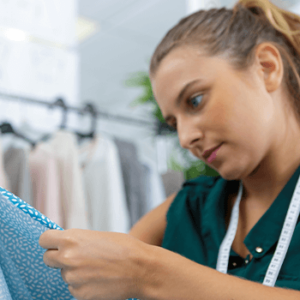 Writing reports with pen and paper, entering data to spreadsheets, calculating samples and selecting cartons for random inspections — all of these are time-consuming manual processes that create room for mistakes. It's also easy to miss or forget to report defects, particularly when performing multiple inspections per day and writing them down manually.
Traditional methods of reporting are time-consuming and take inspectors' focus away from what they do best: inspecting.
3. Lack of inspector monitoring
Without real-time monitoring, you have no way of knowing how an inspector is performing. Conventional practices make it impossible to know whether the inspector showed up on time, put in the required time, or even performed the inspection at all.
These uncertainties prevent you from being able to calibrate inspector performance, letting poor practices go unchecked.
4. Inspectors may take shortcuts
If their work is not being monitored and the inspection workflow is not standardized, some inspectors may find ways to shortcut the process. Without digital technology, they may skip or rush through crucial elements of the process, leading to unreported defects.
5. Suppliers can sometimes intervene in the inspection
Suppliers are in charge of delivering substantial purchase orders. This creates a conflict of interest if they should attempt to dispute the findings of a quality control inspection or make changes to it.
How to solve the problem of unreported defects
A digital solution like Inspectorio can help you solve the problem of unreported defects with a unique set of features:
Standardize and digitize your quality workflows
Create your own custom booking forms, inspection workflows, and defect classification lists, thereby standardizing processes across all factories, offices, and countries.
This has two benefits:
Real-time everything. Communicate with inspectors in real-time to stay aligned on procedures and inspections based on instantaneous updates.
Easier defect comparison. Standardized quality operations make it easier for inspectors to report defects and for you to compare them.
Empower inspectors to conduct mobile inspections
All inspections are performed on a mobile device. You can configure the inspection workflow, and this workflow is sent to your inspectors in real-time. Before submitting, inspectors must complete all inspection steps, eliminating the risk of incomplete inspections.
Automated sample selection
If the sample selection for the inspection is done poorly, it decreases the accuracy of the inspection results. Inspectors no longer have to manually calculate the sample to be inspected. Inspectorio's system does it for them automatically, and it's always 100% correct and based on your brand's AQL.
Monitor inspector performance
Another set of tools creating accountability are Inspectorio's inspector monitoring tools. These include:
GPS tracking. Make sure your inspectors are at the correct location to perform the inspection.
Alerts if inspector is moving too fast. Know if an inspector is rushing through an inspection, even if you are miles away from the production facilities.
Inspector analytics. Dive into comprehensive data on inspector performance to understand the strengths of your inspectors and help them improve their inspection practices.
Build accountability with e-signatures
Each inspection ends when the inspector puts their e-signature on the report, which signifies they are responsible for the results of that inspection. This creates accountability and helps you keep a record of the people responsible for communicating with you about product quality.
Use technology to predict quality defects
One of the greatest benefits of digitizing quality inspections is the possibility to predict and prevent defects by using big data. Inspectorio's Defect Recommender guides your inspectors by suggesting defects to look out for during an inspection.
As a brand or retailer, you can use the Defect Recommender to identify potential gaps in the reporting of defects.
Analyze the distance to AQL
Finally, our Distance to AQL addresses a common source of unreported defects: reporting up to the threshold of the AQL standard and then stopping. This tool tells you how far away you are from crossing the AQL for inspections across your supply chain.
Bring defect reporting under control with Inspectorio
Obtain an unprecedented level of visibility over defect reporting. By streamlining and standardizing the process for inspectors while also holding them accountable for their work, our platform minimizes unreported defects throughout your global supply chain.
About the author
Nam Phan
Product Director at Inspectorio
LinkedIn
Solicitar una demostración