Product quality is important for every retail business. Yet, quality assurance and quality control can be extremely difficult to manage when production is outsourced overseas.
This is the reality for most fashion brands and retailers today. The apparel and footwear supply chain has evolved into a global and complex system, where a single garment can travel to multiple factories before reaching the stores.
This represents an unprecedented challenge for quality teams – lack of visibility over the practices of suppliers makes it difficult to calibrate performance and mitigate the risk of poor quality.
Key takeaways:
Disconnected supply chains lead to operational inefficiencies and increase the risk of poor quality.

Supply chain digital solutions are becoming mainstream for quality performance management due to their scalability and network capabilities.
[Video] How to build supply chain collaboration to improve quality performance.
What is the problem?
The apparel industry is fast-paced. Fashion trends change very quickly, and brands and retailers need to keep up with consumer demands to stay competitive. A lot of resources go into market research and product design, but what happens when the manufacturing of the products fails? Brand and retailers end up with defective products that they can't sell.
Why does this happen?
Disconnected Systems Create Information Gaps
The rewards of having a global supply chain are clear, but the challenges of managing thousands of suppliers across all continents have been difficult to overcome. In the case of quality assurance and quality control, disconnected management systems still plague the supply chain operations of many brands and retailers.
This creates information black holes that don't allow global organizations to efficiently collaborate with suppliers – which are ultimately responsible for manufacturing and delivering the products consumers buy.
Disaggregated Data Limits Continuous Improvement
The time invested into gathering data and communicating with suppliers can be multiple hours a week. A time investment that doesn't justify the little returns in productivity and efficiency. Multiple people share information through Excel, PDFs, emails, and phone calls – this makes it difficult to ensure everyone is on the same page with current information.
One of Inspectorio's clients explains the problem they used to have:
"I don't have a clear picture of where things stand today and whether we're moving in the right direction or not when it comes to overall quality performance. I don't have the information I need to ensure we're holding our suppliers accountable."
Current Tools Are Not Designed to Calibrate Quality Performance
The tools available in the market to run efficient quality assurance programs across a global supply chain are limited.
Traditional third-party inspection services are extremely expensive and oftentimes fail to deliver on their promise of ensuring product quality.
There are tools in the market such as PLM and ERP software. However, these tools were not built with the purpose of optimizing the key business function of quality assurance.
The Need to Close the Loop on Quality Management
Defective products end up costing a lot of money for retailers. Still, there are no technologies to properly identify quality issues at the root and close the loop on quality and compliance performance management.
Given the above, brands and retailers with manufacturing partners overseas are left with poor quality risk management tools and limited capabilities to improve supplier performance.
The Solution: A Value Network
Since the challenge of managing supplier performance and product quality in the apparel and footwear supply chain is significant, many brands and retailers have adopted digital solutions to solve these issues.
Digital solutions are preferable given their scalability and the industry's transition to quality 4.0.
Why would companies adopt digital solutions to tackle some of their most pressing challenges?
If the problem is operating with disconnected and inefficient methods for collaboration and quality management, the logical solution will be to connect global partners and processes. And this is exactly what digital solutions allow companies to do – create a value network.
Organizations need not to think about digital transformation as a way to digitize manual processes only, but as a way to connect and monitor essential business functions that happen outside the boundaries of a single company. Some of these essential business functions include overseas product manufacturing and quality assurance.
This is why global retail organizations adopt digital solutions for quality performance management: because they work.
Adopting supply chain digital solutions can mean different things for different companies. But one thing is true to all: companies need to know event data that is critical to their operations in real-time.
One of the best alternatives to collect the necessary data is to connect multiple organizations in a digital network platform. All network participants generate thousands of data points that can be used to constantly calibrate performance and mitigate risk.
"Networks offer distinctive advantages including communication and partner management, benchmarking analytics that leverages the network data, and the ability to much more easily access and leverage supply chain third-party data (particularly downstream and risk data) stored in the hub."
A Digital Platform for Supply Chain Collaboration
Connecting your supply chain becomes easy with the right tools to support your business goals. With a network quality management platform, you can:
Standardize your quality workflows to collect comparable data from your suppliers
Centralize quality inspection information, and have access to an activity log
Access analytics about your suppliers' quality performance and defect trends
Easily receive and review reports and CAPA, in real-time and with no delays
Drive data-driven collaboration to align on joint objectives and implement continuous improvement plans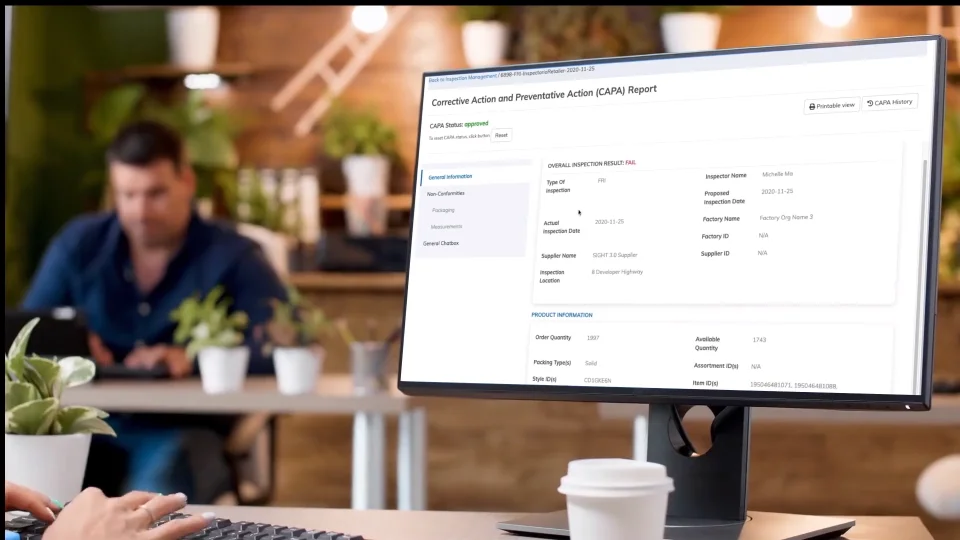 2:54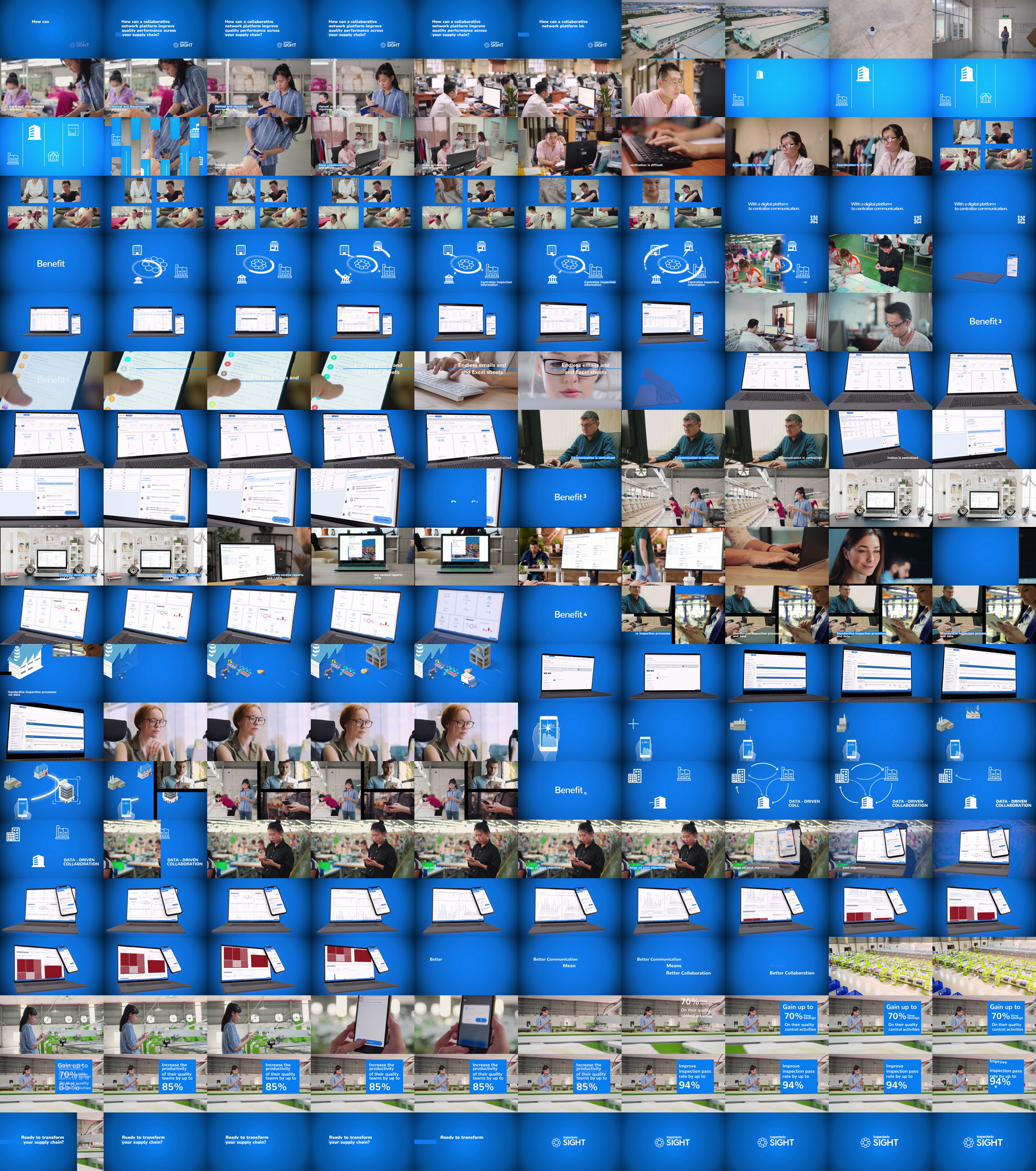 Learn how Inspectorio can help you power up your supply chain.
Solicitar una demostración